General Dental Practice -
$575,000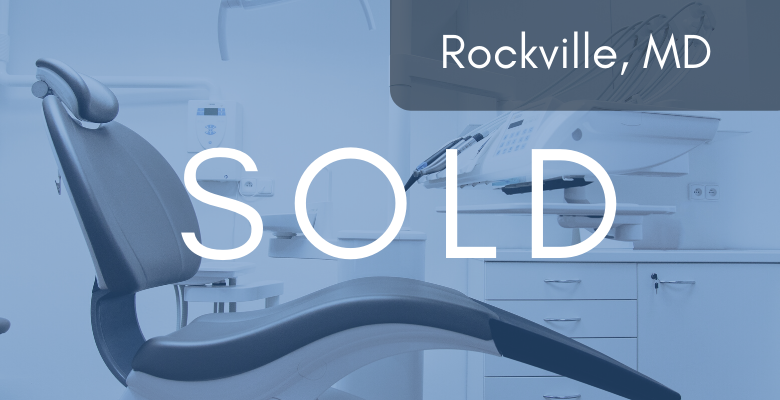 This practice has been viewed
9 times
is the last 7 days
High-Margin Dental Practice For Sale
This fast growing high-margin dental practice is located right off a main thoroughfare in the highly desirable upper middle-class Washington, DC suburb of Rockville, MD.
The practice is located in an attractive mulit-tenant, free-standing medical/office building and features 4 operatories (2 fully equipped). The practice serves a growing, predominantly FFS Patient base.
This office has tremendous upside potential by adding GP services and continuing the specialty procedures which are currently being offerred in-house. The office collected $693K over the past 12 months on a 3.5 day doctor schedule and if not for 4 weeks of doc vaction in 2017, would be on pace to clear $700K in 2017. If you are looking to practice in a growing area and want a solid office that is poised for growth, this is a must see opportunity!
This practice is priced to sell at $535K.
---
Collections:
Traling 12 Months - $693K
2016 - $627K
2015 - $309K
---
The Practice is located in a Modern three story Medical/Professional Office Building, facing a major thoroughfare with ample concrete parking.
Office has a good and easy flow layout with New Technology & Equipment (Fully Digital + Pano). 2 Fully Equipped Ops with 2 plumbed for expansion. All the latest technology. This practice won't last.
Pre-Approved at 100% Financing for a qualified buyer. Give me a call or send me an email to discuss any questions.
Contact Us To Review Practice Profile & Financials
---
---
Contact Us To Review Practice Profile & Financials
---